Figuring out what you alone should wear to a photo session can be a struggle! Then add in a few kiddos and your partner… this might make it a little more stressful. Here are some tips to help you figure out what to wear before your family session.
Here's a link to my Pinterest Board for inspiration for what to wear at your family photo session. https://pin.it/6Lj00GL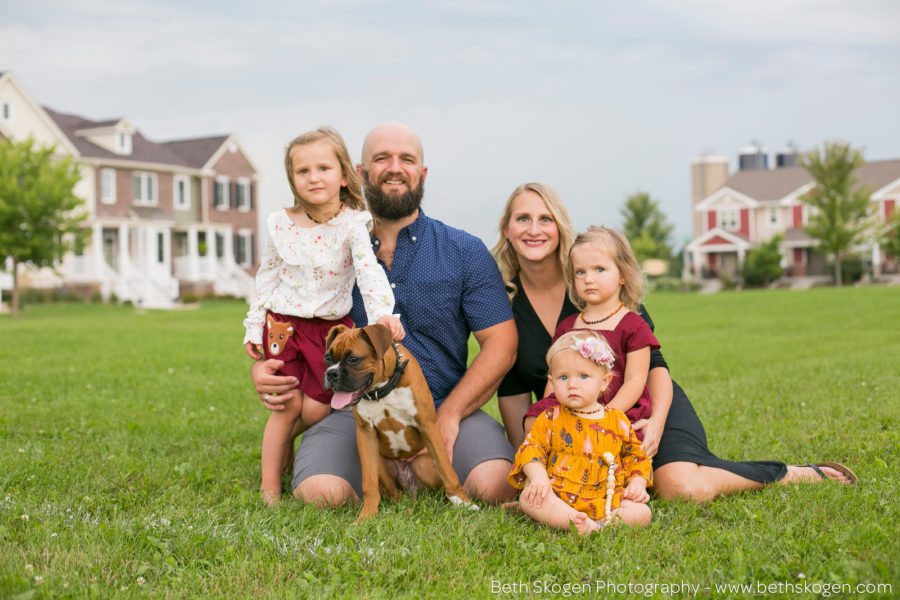 GENERAL TIPS:
Wear what you love! Choose one outfit you love and then build off of that for everyone else.
I'm all about comfort; wear something you feel good in! I don't want you to have to think about what you're wearing while I'm photographing you. I want you to focus on spending time with your family.
Choose 2-3 colors that work well together. Jewel tones are usually a great choice (Burgundy, dark blue, deep purple or forest green). Navy blues are always a safe and lovely choice to wear during a photo session. Ask yourself: What is your favorite color? What colors are primarily in your home? When you think about hanging images from your session on your wall, what colors would work well?
Add a little pattern! Maybe your daughter has on a floral pattern dress. I think thin stripes are fun as well. And of course plaid is an easy pattern to throw in with some solid choices.
Try to stay away from all bright white. This is a personal preference when I look at photos of people. When there is a white dress/shirt or pants, my eye goes right to the white piece of clothing.
Think about the location we'll be photographing at. What colors will work well with the background?
If we aren't at your home, bring water and snacks. It's always great to take a little break. I'm there to document it all. If you do bring a snack, keep it as clean and simple and possible. For instance, Cheetos would not be a great choice.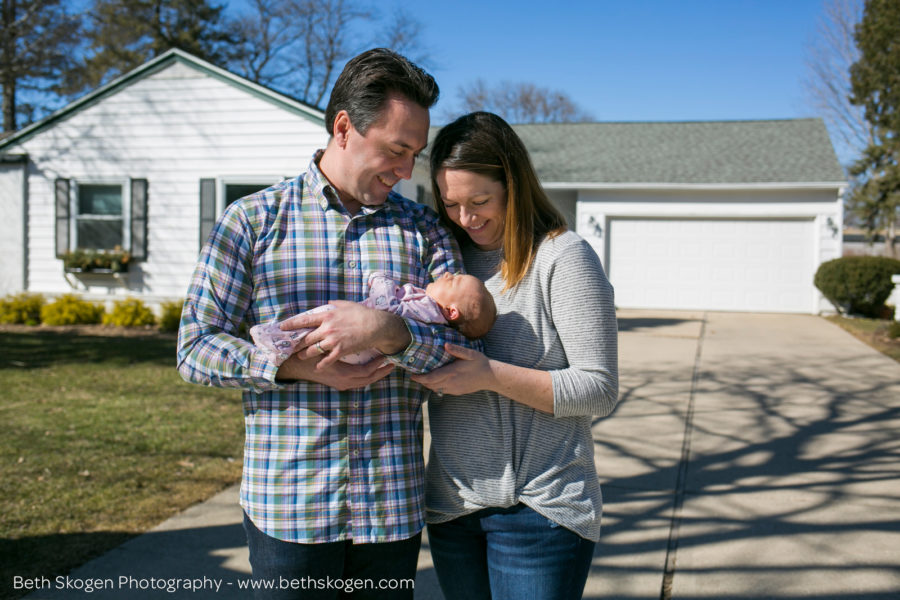 PARENTS, THESE TIPS ARE FOR YOU:
Pockets could be helpful for tiny rewards! I had a parent keep Skittles in a plastic baggy in her pocket for when her kids smiled for the camera.
Will your child be distracted if you wear a necklace? It could be fun but it could also be an annoyance for you.
Try to leave your phone in your bag or car so the outline doesn't show in your pocket.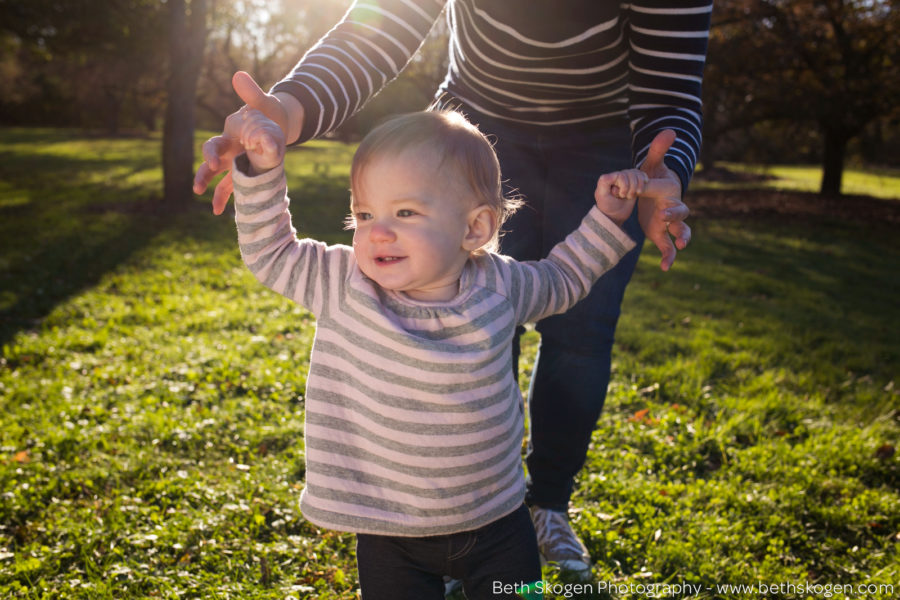 CHILDREN:
Think about your child's personality. Will they be distracted by something they're wearing? If your daughter is wearing a dress with no shorts or pants, will her dress be above her waist?
Shoes. This is personal preference and it depends on where we're taking the photos.
More importantly, BE YOU! I want to document your family as you are, having fun together.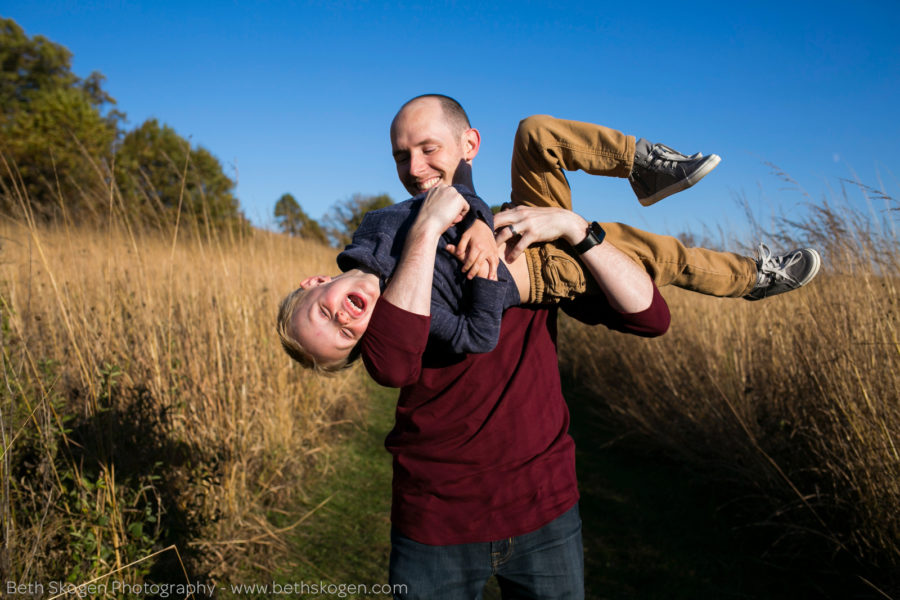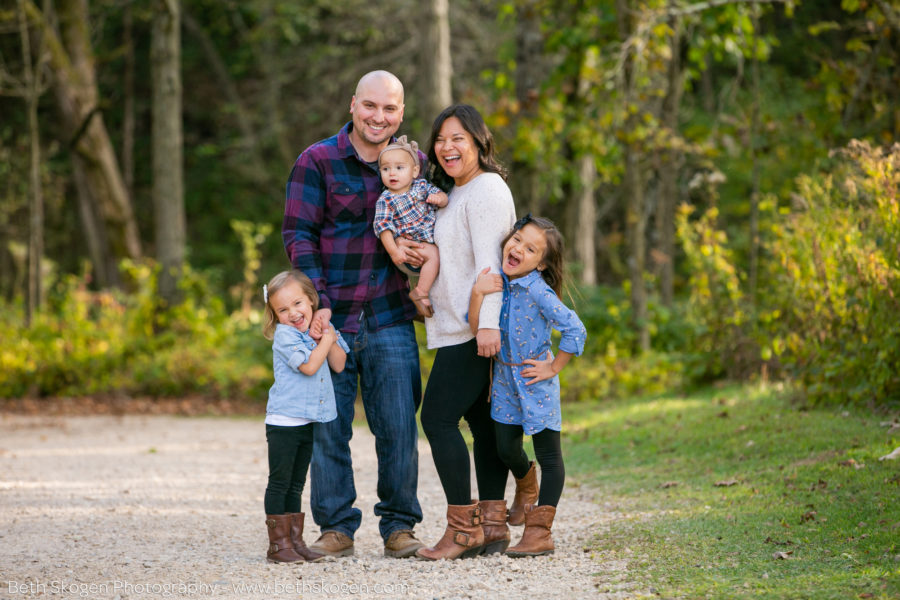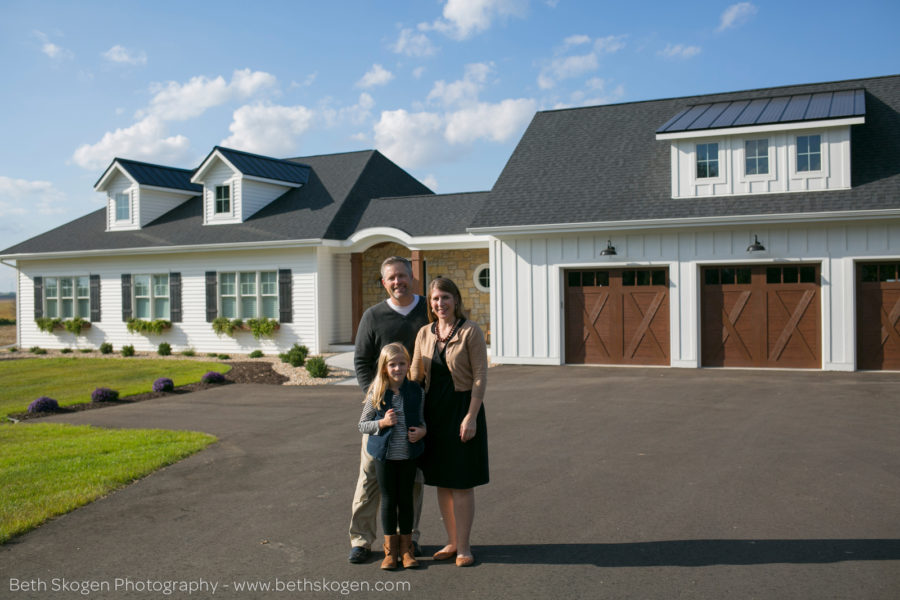 Contact me or send me an email at beth@bethskogen.com and I'll send you my price sheet with more information.