When I'm hired to take an individual business portrait or portraits for a business in the Madison area, I usually get asked about clothing. I've listed some tips that hopefully help you figure out what to wear for your portrait session. I'm always happy to email with you about your options.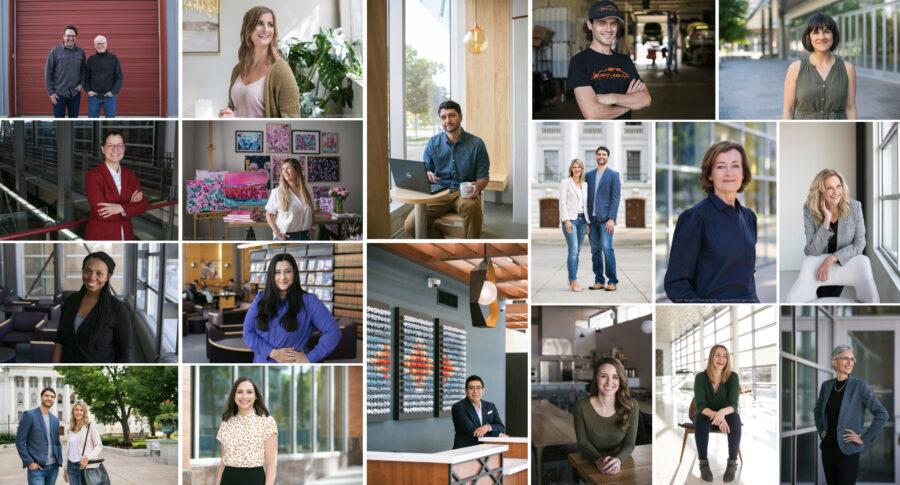 Think about what colors work with your brand. I don't think you need to wear the exact color(s) of your brand, but choose colors that work well with your brand colors.
Jewel tones are usually a great choice (dark blue, dark green, burgundy, deep purple, marigold or rust). Avoid bright or neon colors unless that makes sense for your brand.
Adding a little pattern can be fun. I'd recommend a pattern that is timeless like stripes or a subtle floral pattern.
Try to stay away from all bright white. This is a personal preference. When I look at photos of a person wearing a bright white shirt, my eyes go right to the white piece of clothing instead of the person's face. The color cream or wearing a white shirt under a suit jacket is fine too.
Where will the photos be taken? What colors will work well with the background?
Choose an outfit that makes sense for your profession and the look you're going for with the portraits.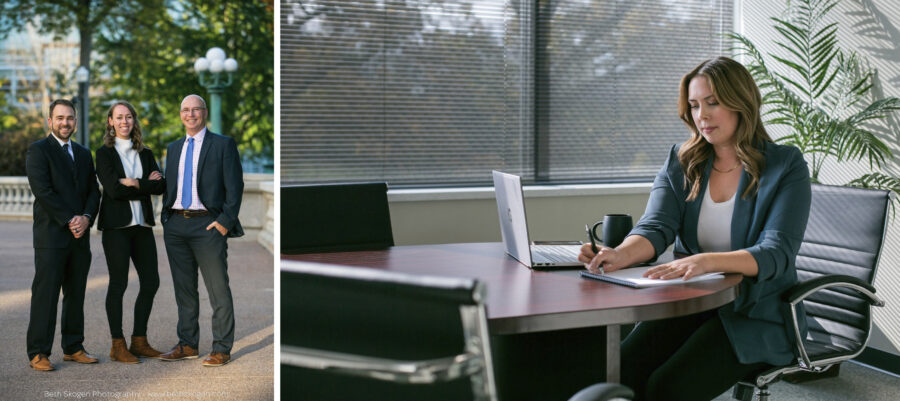 Wear what you love and feel good in.
If the shirt, blouse or dress you wear needs ironing, please do so before the session.
Jewelry? If you wear jewelry regularly, that's great! If a necklace makes sense with your neckline and that's your style, go for it.
Hair and make-up? I'm on the side of doing what you normally do. If you want to add a little more make-up than usual, that's fine. Going and getting your hair and make-up done is fine, but I've had people do that and then look at the images and they don't think they look like themselves.
Suit jacket and/or tie? It's up to you as far as the professional or casual look you want to showcase.
Ultimately, I want you to be YOU!

STILL NOT SURE WHAT TO WEAR?
Take your 3 favorite outfits out of your closet, try them on and pick your favorite from those.
Ask a friend/partner/spouse for their opinion.
Bring a second option to the session.
Create a Pinterest board or browse social media for similar looks as to what you're looking for.
Research what other professionals in your field are doing for their portrait.
I'm always available to help you figure out what will be best. Feel free to email a photo of your options.
Want to read more tips about a photography session? This blog post goes more in depth as to what you can expect when you hire me.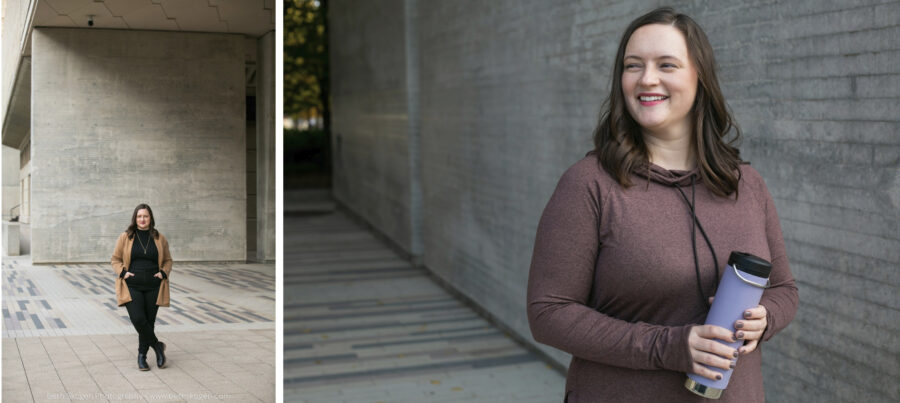 Contact me or send me an email at beth@bethskogen.com and I'll send you my business portrait pricing.