A quality of mine that comes in handy during a portrait session, is my hyper-attention to DETAIL. Not only do I need to make sure I'm taking properly exposed and well composed images, I need to make my subject feel comfortable being photographed. On top of that, I look at where their hair is laying, their necklace and their shirt and collar.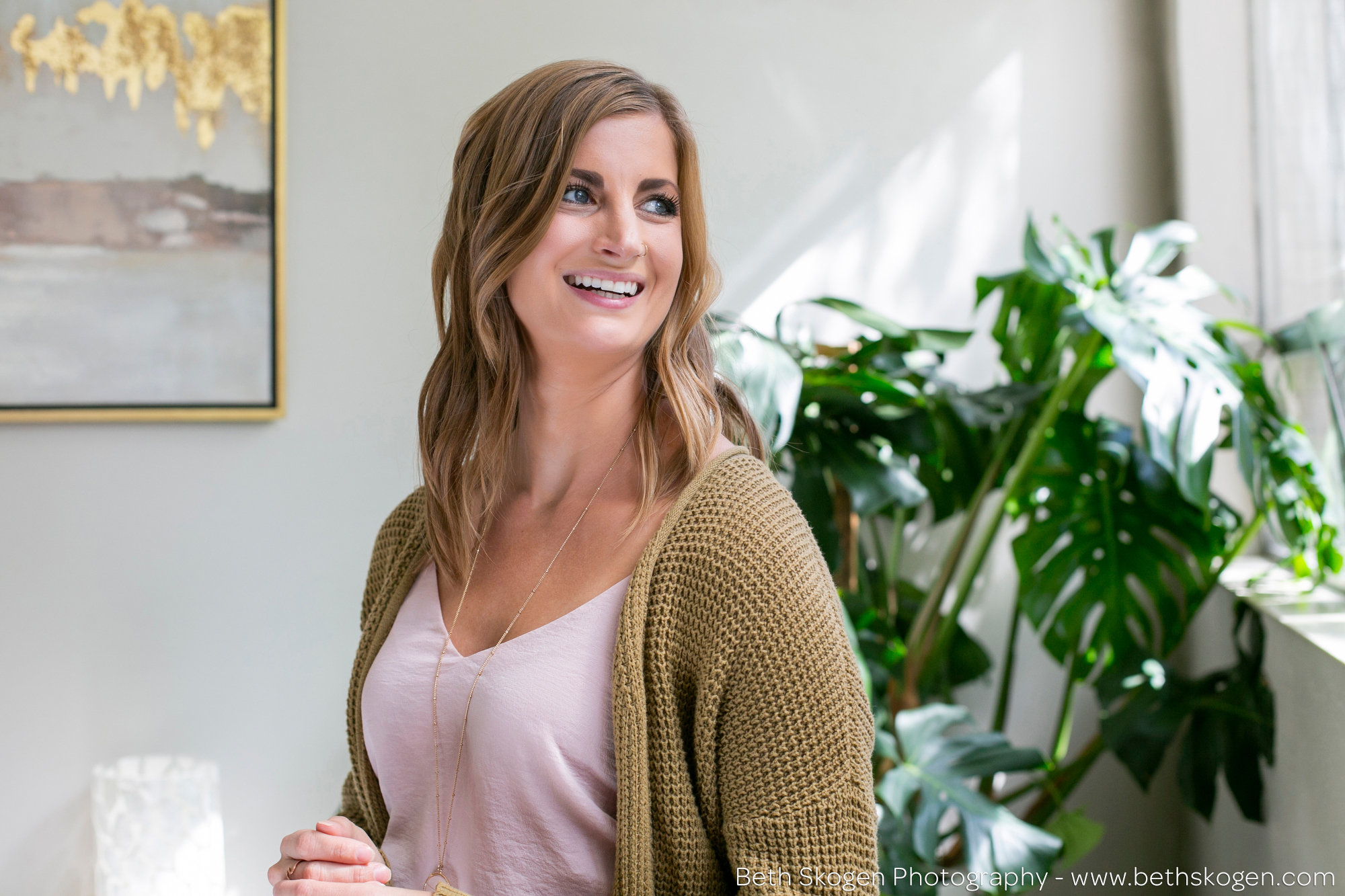 Here's a list of things I look for consistently during the session:
I make sure the necklace is in the center and the clasp is in the back.
If the person has bangs, I make sure they're doing what the person wants! I would hate to have them swoop too far to one side when that's the look they typically don't like. Or maybe the hairs should be evenly spaced across the forehead. All very important!
If their hair is shorter in length, I look to make sure none of it is getting caught in their shirt, especially if they're wearing a collared shirt.
I can't stand when there are random hairs on the subject's shoulders or caught in the shirt. I either pull smaller chunks of hair forward and push the rest back, pull a little on one side or push it all to the back. Most of the time the subject has a preference and I want the images to best represent them!
And if we're shooting outside and a gust of wind comes up, I'll fix it all over again! I'd rather fix during the shoot then try and photoshop a lot of the image afterwards.
Beth Skogen Photography is located in Madison, Wisconsin but is happy to travel. For more information about what to expect during a portrait session, check out this longer blog post.