Madison Magazine sent me to Door County last weekend to photograph Crystal and Jim Barnard. They have been driving down to Madison to sell their produce at the Farmer's Market for the last 40 years! They drive twice a week 4-5 hours…that's dedication. The May issue will be out mid-April. Since it's not the shortest drive up to Door County and because I've never been, I decided to go up for the weekend with my dog, Novus. He was an excellent subject : )
Saturday night, we checked into our Super 8, pet-friendly hotel room (Only $50!) and decided to quickly leave to go exploring. Side Note: Door County is the tourist hot spot in Wisconsin and this time of year… it was dead. Really dead. Stores and restaurants are closed, hotel rooms are 75% cheaper…it's a good time to go if you don't like a ton of people around.
We left the hotel around 5:30pm, so the sun was starting to set….of course the light was gorgeous so we stopped at a few spots along the way before getting to Cave Point. Now, for the highlight of the trip: Cave Point. Such a great place! We had to drive quite a bit to get to the water where the trail started. We didn't pass any cars, and we didn't see any people out and about walking, which didn't worry me until the next thing happend. We head towards the water and start to walk along the tree line, because it's so gorgeous, I had to take Novus' portrait. Meanwhile, this bird starts pecking his way towards us. I wasn't worried until he got about a foot from Novus, who nicely sat there watching the bird. I became a little worried that they were all of a sudden going to attack each other, so Novus and I turned around to head for the car. "Really Beth…it's a bird." So we turned around to walk on the trail for a bit. Then, this bird! Yes, a medium sized brown bird started sprinting after us. He would run, then stop to peck around, then run after us again… At one point I started running, which didn't help Novus' nerves. He knew I was scared…of this bird. But he just kept following us!! Thank goodness I haven't seen the horror film The Birds! I was scared enough as it is.
We made our way to the white rocks where I thought we'd be safe because surely the bird wasn't going to follow us down there. Of course he did. I wasn't about to dash back past him, so we made our way along the rocks hoping to climb back to up the tree line, heading for the car. No luck. They were all way too steep. The worst thoughts came to my mind….the tide was going to come in (which wouldn't likely happen on Lake Michigan), or the bird would attack us and I wouldn't be able to call for help because A. no one was out there and wouldn't be for awhile and B. I had no cell phone use! So we trekked back to where we came from along the rocks and climbed back up to the path, which led us back to the car. I wanted so badly to keep walking along the trail…but that damn bird!
I called Dana, a good friend of mine, once my iPhone had a few bars…. "I don't know about this whole wilderness thing! This bird….." I want to be an outdoorsy person but I'm going to have to have at least one person with me next time : )
The rest of the trip was fantastic. But again, this bird was a pretty hilarious and scary highlight.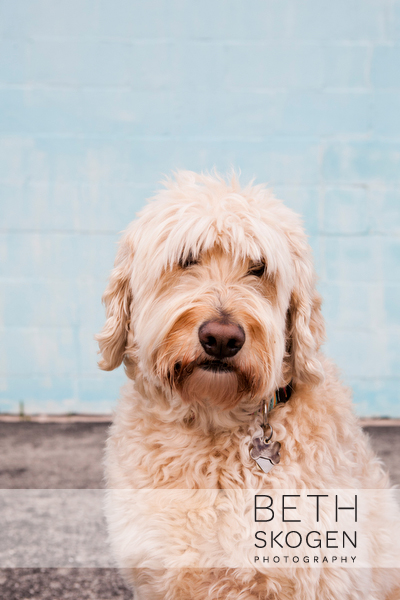 The blue wall you see here was the side of a small nautical nick-nack kind of store… that was, of course, closed.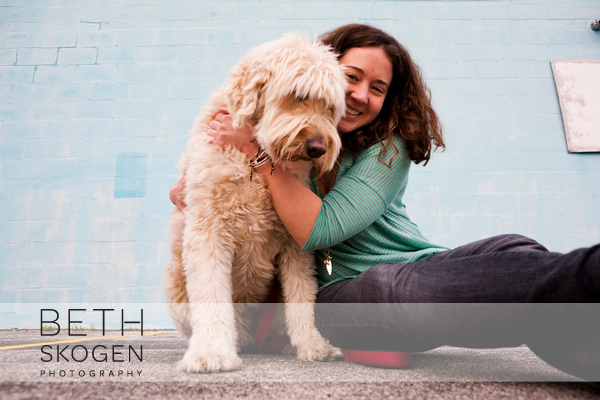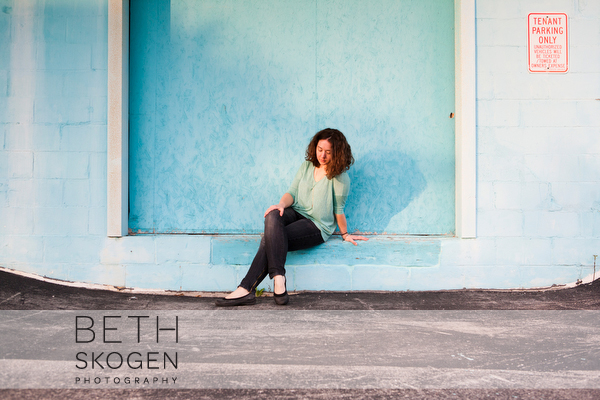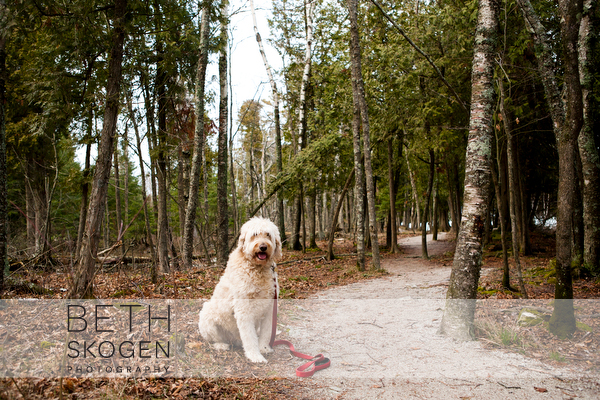 Cave Point… The bird was to the left of the frame.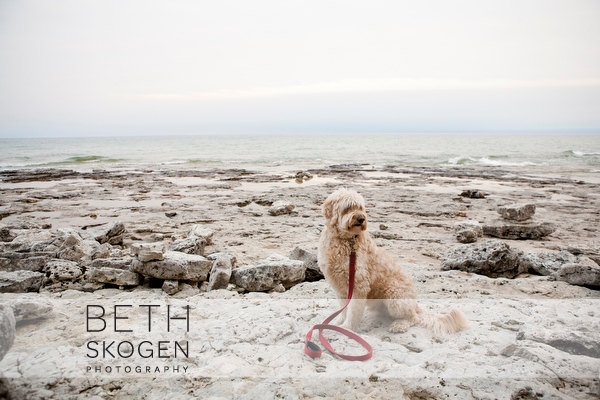 Novus is actually looking at the bird.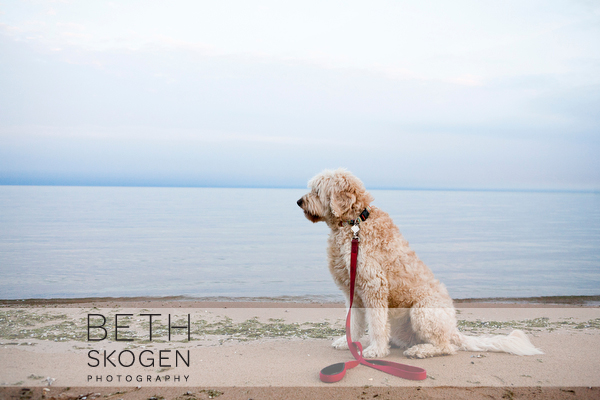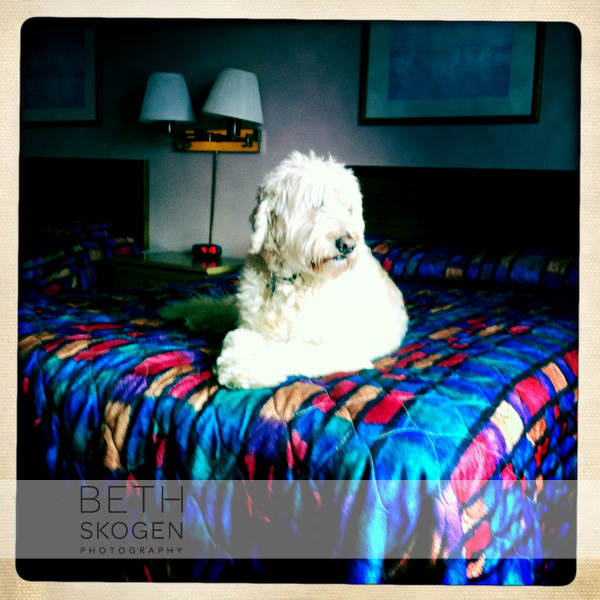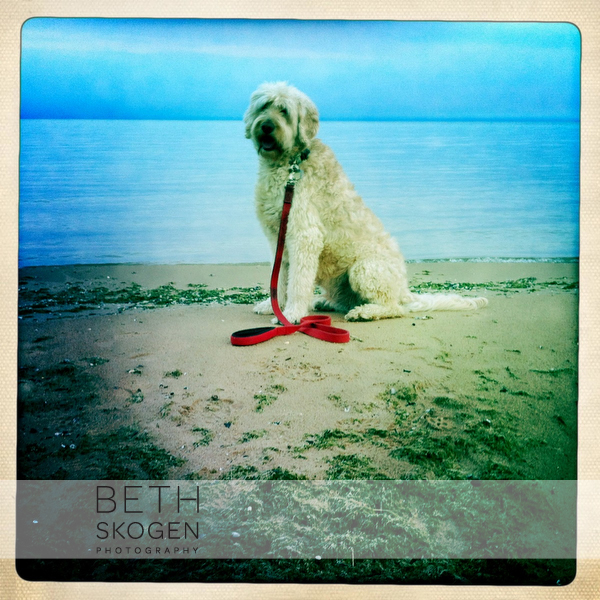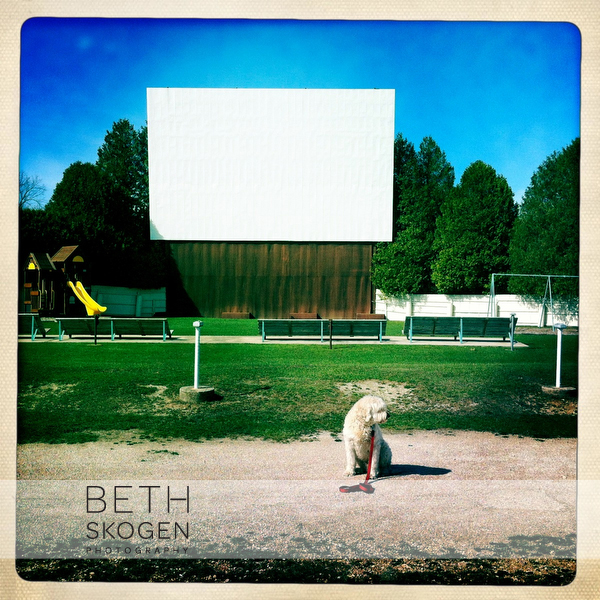 I must go back here to see a movie someday : )