I love alpacas. I've always wanted to sell products to people that were unique and fun, something I can't typically do with my lifestyle photography. I think it's that time, maybe alpacas are the next big thing?! Make sure you check out the holiday alpaca card : )
Greeting cards come in 4×6, 5×5 and 5×7. They are blank inside and are printed on watercolor paper so there is a bit of texture. If you're not familiar with alpacas, there are a few facts listed on the back of each card.
Single Cards
4×6: $4
5×5: $4
5×7: $5
Assorted Packs
4×6 (8): $22
5×5 (4): $15
5×7 (4): $16
5×7 (8): $25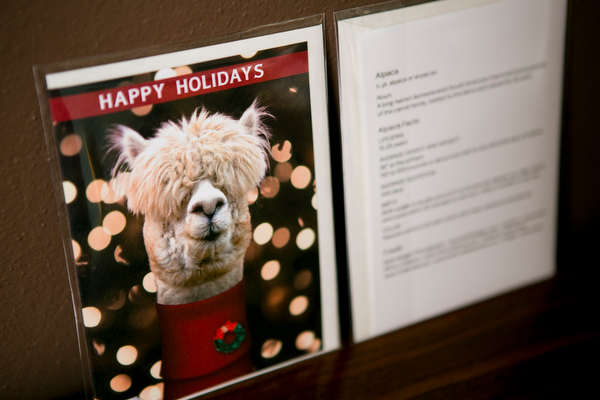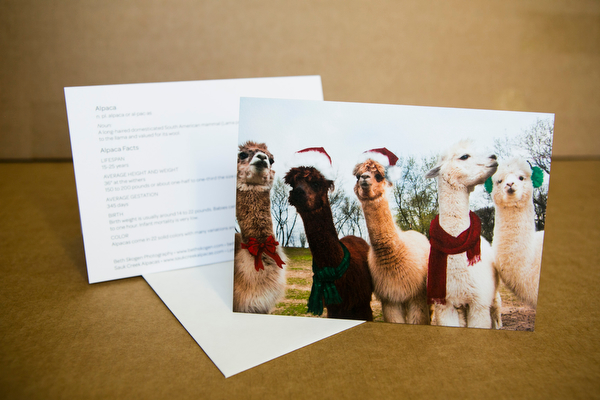 The image in front here won the animal portrait contest in the September Issue of PDN. Click here for the post.